Current active service area
The green highlighted areas are where we currently have active service. Not every home within this highlighted path may be accessible at this time, so please call with your address to verify service availability.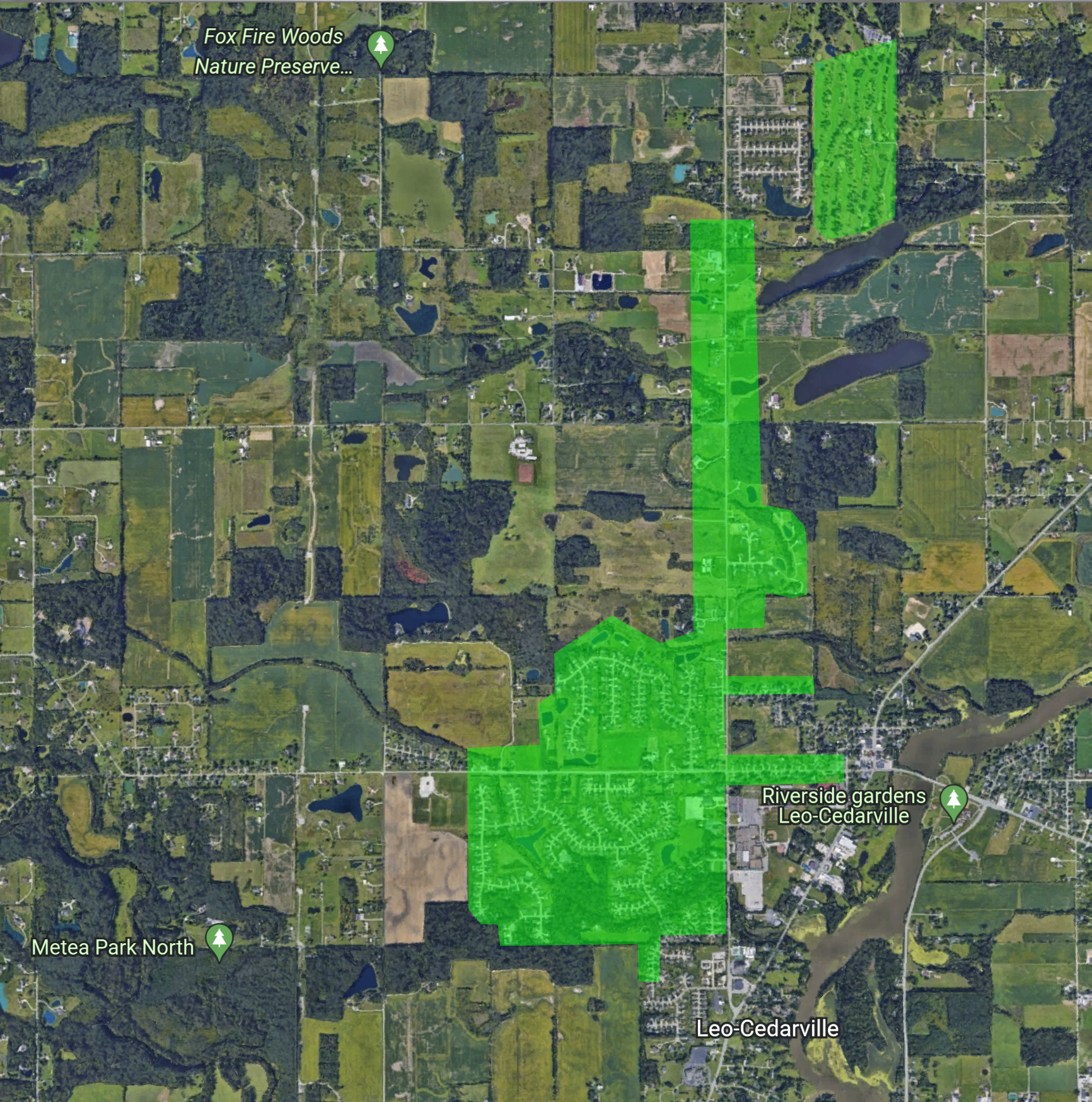 Streets we are currently installing on
These are the streets where we are actively connecting homes and businesses to our network, so sign up today to get hooked up!!
Rolling Oaks Place, Lions Passage, Poplar Creek Place, Wild Meadow Place, Laurel Ridge Place, Baroness Place, Flint Creek Crossing, Black Wolf Pass, Whitetail Run, Moccasin Run, Metea Valley Pkwy, Greyston Ct, Bobcat Trail, Bobcat Ct, Nugget Trail, Pioneer Creek Ct, Cabin Ct, Yellow Feather Ct, Red Cloud Ct, Bear Creek Ct, Pioneer Trail, White Horse Ct, Flint Ct, Settlers Trail, Lake Shore Dr, Trappers Cove 

This is the next neighborhood we will be installing service in, so get signed up early to get on the schedule!!
Donald Ave, Mildred Ave, James Dr, Covered Wagon, Trading Post Rd, Bakers Mill Ct, Metea Ct, Blacksmith Run, Red Fox Way, Wild Horse Ct, Blackstone Ct,

Tullymore Lane, Carne Cove, Letterbrick Run, Beaugreen Cove