Current active service area
The green highlighted areas are where we currently have active service. Not every home within this highlighted path may be accessible at this time, so please call with your address to verify service availability.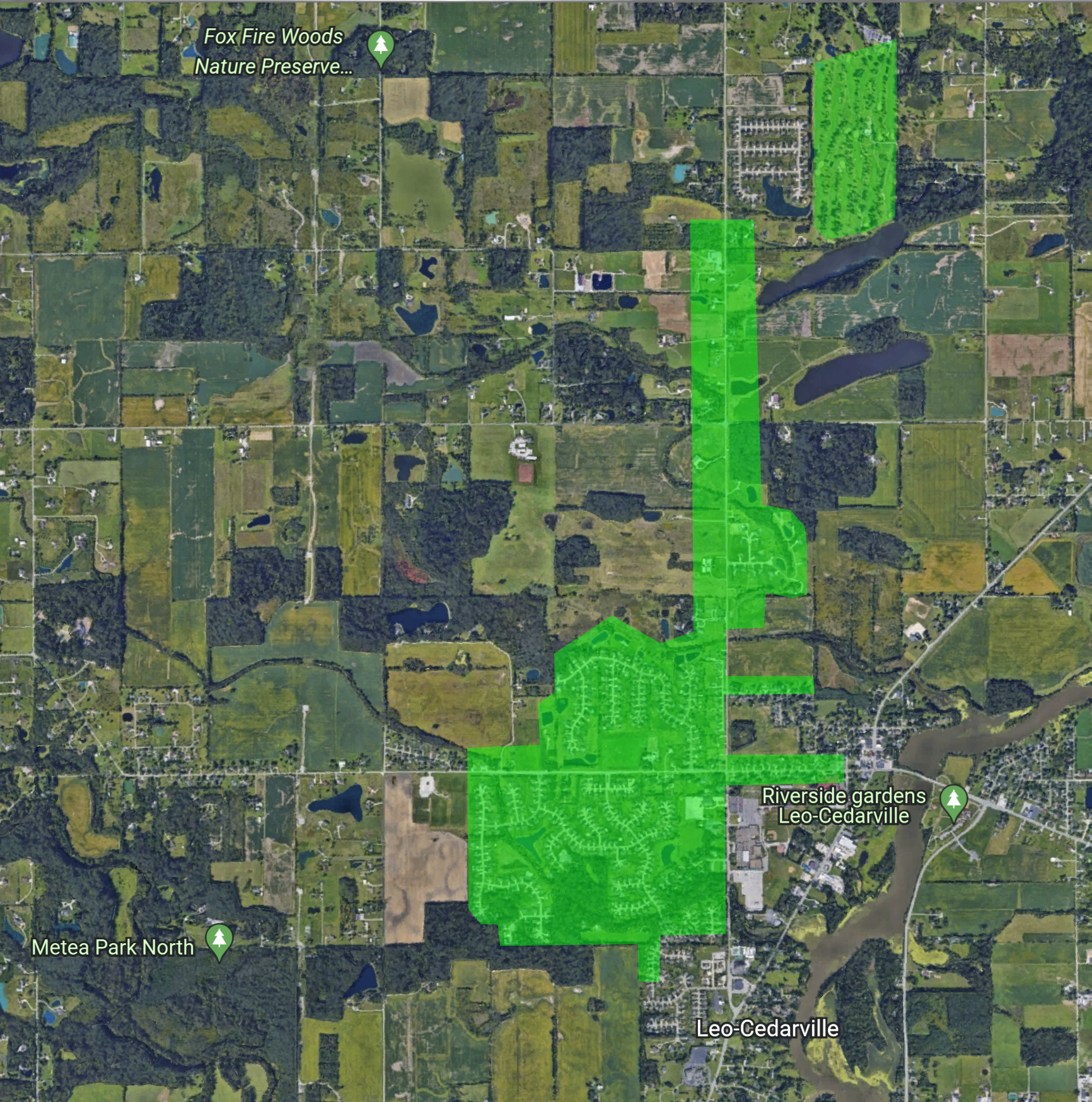 Streets we are currently installing on
These are the areas where we are actively connecting homes and businesses to our network, so sign up today to get connected!
Lions Gate Subdivision
Pioneer Village Subdivision
Metea Valley Subdivision 
Tullymore Subdivision
Lake Shore Dr
8900-10000 Hosler Rd
13800-17700 Amstutz Rd
17711-17302 Juniper Lane
10012-10116 Wilderness Lane
North side of Donald Ave
These are the next neighborhoods we will be installing service in, so get signed up early to get on the schedule!!
Cedar Creek Subdivision
South side of Donald
Mildred Ave
Walnut St
Beulah Dr